Guys. It's already October.
What. (And yes, I did pre-write this a week ago. Oops)
Anyway, welcome back to my blog! Today I'm going to tell you guys the books that I want to read this month. Let's just get started!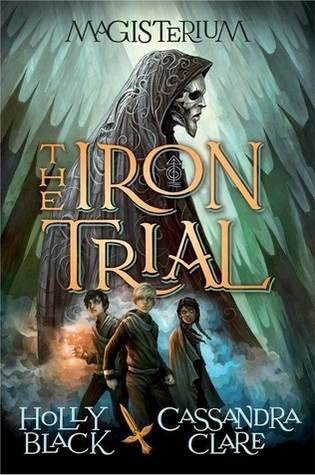 Everything Leads to You by Nina LaCour: what brought my attention to this book is the beautiful cover :P After reading the blurb, the movie industry pulled me in and made me want to read it. Plus, I haven't read many contemporaries lately, and I want to change that.
The Iron Trials by Cassandra Clare and Holly Black: It's by Cassandra Clare, and even though I love love love the shadowhunter chronicles, I'd like to see her write something other than that and I want to see how she does in the middle-grade level. I also haven't read anything by Holly Black, so it will be my first :)
The Blood of Olympus by Rick Riordan: This will be the end of the Percy Jackson saga, and even though Uncle Rick is going to write the norse myth series, it just won't be the same... Its just that these books were what introduced me to reading, and to see it ending is extremely hard...
I'll Give You the Sun by Jandy Nelson: According to the reviews, this book is about twins who used to be close and now aren't close anymore. It also has dual POVs and dual timelines, and it just sounds like a relaxing read to me.
Since You've Been Gone by Morgan Matson: I had put this on
hold in my library a while ago, and I got an email saying that it was ready, so... I've also heard lots of great things about Morgan Matson and this book in general.
Miss Peregrine's Home for Peculiar Children by Ransom Riggs: I've wanted to read this book since I heard jessethereader talk about this book ad how it's one of his absolute favorites and I thought I'd give it a try. It also looks really creepy, so it's for for Halloween :D
So that was the books that I will hopefully read this month. What are some of the books you're planning to read?