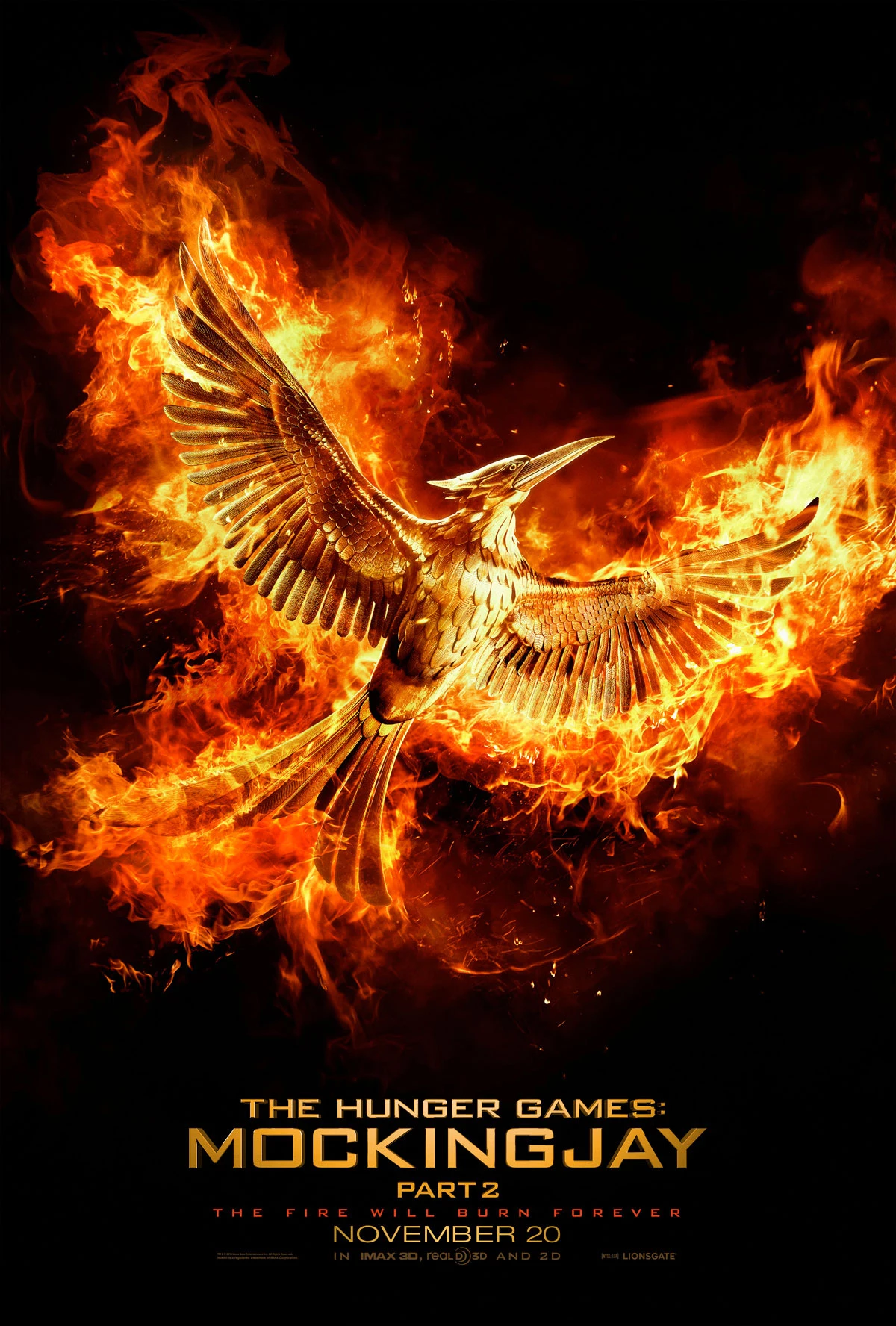 It's here guys, it's finally here!!
Last week, when we got the notice that the trailer was going to be dropped this week, I was ecstatic. Because you guys, it's the last one. We're never going experience this again with the Hunger Games, and the fact th
at it's been so hyped up with the rebellion coming to its climax has got me worked up and excited for this movie.
Here's the link, if you haven't watched it yet:
click here
2 minutes and 34 second of greatness. I'm going to re-watch it and talk through the trailer to tell you guys what I thought of it.
First, we got a shot of the dam, and the dramatic music starts -ahh, I can't believe it's happening.
Snow says how he's been watching Katniss and she sees the white rose, and he says "the game is coming to its end". We see a person (who is she again?) speaking to a big crowd about marching together into the capitol and we first see the map of what I presume is the capitol with all the traps marked in -and oh SH** there's so many of them!! The same as the teaser, we see Katniss walking forward before the citizens of Panem follows her lead -such a symbolic moment, Katniss is a leader. And we see Finick and Annie's wedding, a calm-before-the-storm kind of moment, and a heartbreaking one at that to see him so happy after all he's been through and to know, ultimately, what would happen to him. We get a glimpse of the bombs in the capitol and the mutts, which were terrifying, to say the least, they looked like a skinless human!! We see both Snow and Coin -arguably the two people I hate most in this franchise, and gosh, I can't wait. And the parachutes scene!! I... The last few seconds, we see Johanna, the mutts, the capitol citizen with the tiger's face, Petta & Katniss' kiss and the last shot of her about to shot the arrow, just AGGH. So many things happened!!
"Our lives were never ours, they belonged to snow..."
What did you guys think of the trailer? Are you as excited as I am? Tell me in the comments below.