Since I have school (sigh...) I'm expecting to only read a book a week which I think will continue for the rest of the school year. Yaaay (I need a sarcasm button). But nonetheless, here we go:
Just One Day by Gayle Forman - I've wanted to read this ever since I read If I Stay a few months ago. I actually don't know much about the story but I do want to go into it blind so.....
The Assassin's Blade by Sarah J Maas - I read Throne of Glass, and I really loved it. I also wanted to know more about this Sam character and the King of Assassin (I forgot his name)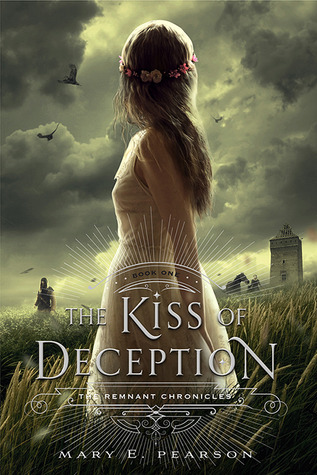 The Kiss of Deception - The concept of this book seems really cool. It also intrigued me how we don't know which one of the boys are suppose to be the assassin and which one is going to be the prince, so it's basically a guessing game. Or did I just completely misinterpreted it?
Obsidian - First of all, I just wanted to comment on erm, how do I say this nicely, unflattering the cover is. I heard from a lot of people that this series is funny and light-hearted. I personally just want to see what the hype is all about, but we'll see if I like it. I'm also part of the
Little Book Club
goodreads group, and this is the book of the month
.
Crown of Midnight - After loving Throne of Glass and the Assassin's Blade, I really really want to read this book this month because I need more of Celaena. Booktubers have also been saying that Crown of Midnight is twice as good as Throne of Glass so I'm game :D
So, yeah. That was my September TBR. What books are you most excited to read about this month?