I am a part of the Top 5 Wednesday goodreads group. Next week's topic is Top 5 Book Spines. I'm posting this early because next week school starts and it is no doubt going to be a bit hectic because of new teachers and classes. So, I decided to post this early :D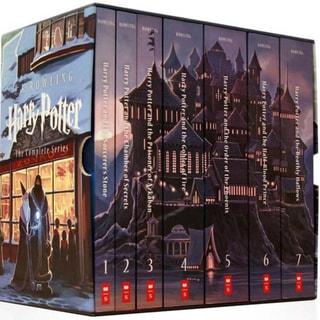 5. Legend: The spines of these books are really mysterious. They really simple but bold, and I really like those.
4. Harry Potter: The spines that makes the pictures of Hogwarts are really pretty. They, in my opinion, look really good in the shelf.
3. Rebel Belle: The spine for this book looks really pretty. The color is really beautiful and the font look pretty, and I really like how they put the cute bow in the cover.
2. Across the Universe: The original Across the Universe spines are so beautiful. The colors look really pretty together and it really gives you the 'spacecraft' feels.
1.The Lunar Chronicles: These spines are my favorites. The font look really cool and I really like the background color.
Here is the link to the goodreads group:
https://www.goodreads.com/group/show/118368-top-5-wednesday
So, that was my Top 5 Blue covers. I hope you enjoyed it. What is some of your favorite blue covers
?